If you or someone else is in immediate danger, call 911 or go to your nearest emergency room
If you or someone else is in immediate danger, call 911 or go to your nearest emergency room. In the Fresno area, that would be:
The following resources can be utilized if you need to talk to someone immediately: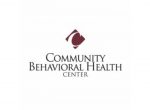 Instead of going to the Emergency Room, for mental health cases you can go to here if you are 18 years of age or older. As the Valley's only inpatient mental health facility, Community Behavioral Health Center provides 24-hour care to patients based on their individual level of need. Voluntary admittance as well as non-ambulatory patients capable of transferring themselves are both accepted.
7171 N Cedar Ave., Fresno, CA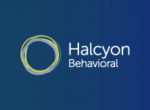 Halcyon Behavioral Health (1-888-425-4800) is a Fresno State Athletics sponsored resource that supports our student-athletes with the challenges and demands that come with balancing the life as a college student-athlete. This resource offers enhanced access to a variety of mental health services and support, such as: Stress and Anxiety, Depression, Relationship Problems, Grief and Loss, Substance Abuse, Legal Services, Anger Management, Child Care Referrals, Financial Planning, Family Issues, Identity Theft Recovery to name a few.
Halcyon gives Bulldog student-athletes 24/7/365 access to licensed counselors for assessment and confidential referral needs. After establishing a provider, they also have the technology to offer Scheduled Video, Telephone and Web Chat counseling sessions on the Halcyon EAP Website if in-person visits are not possible.
1080 W. Shaw Ave, Ste. 105
Fresno, CA 93711
1-800-273-8255
The National Suicide Prevention Lifeline is a national network of local crisis centers that provides free and confidential emotional support to people in suicidal crisis or emotional distress 24 hours a day, 7 days a week.